CURRERA-R is DISCONTINUED¶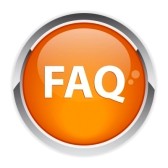 FAQ¶
General¶
Q: What is CURRERA-R?
A: It is a range of industrial PC cameras which are successors of Smart cameras that combine image sensor and PC in one housing.
Detailed explanation can be found here or here.

Q: What are the advantages of CURRERA?
A: Here are just some examples:
Cheaper than the sum of Industrial PC + cable + camera,
Faster deployment - system disk images with preinstalled IP software,
Lower maintenance cost - everything in one unit,
Built and optimized specifically for Machine Vision tasks.

Q: How do I install a Vision Library?
A: Here is list of libraries.
Each has a different method of installation with description available when clicking on the one you need.

Q: How do I install the API?
A: API is included in XIMEA_API_Software_Package..
Please follow the described process.

Q: What kind of API can I use?
A: List of APIs that you can use.

Q: What devices are compatible with CURRERA?
A: Here is a list of CURRERA Compatible Devices.

Q: Can I use Linux with CURRERA?
A: Yes. Here are the details.

Features¶
Q: What is the purpose of the RS232?
A: RS232 is a general purpose serial port.
You can access it from your applications like common serial port COM1 to be used for serial communication with external devices.
The physical pins can be accessed easily using our Break Out Board BOB144.

Q: How do I restore System Disk Content?
A: See Restore Factory System Disk Image in How to Restore and Backup System Disk Content.
Enhanced Write Filter (EWF)¶
Q: Why are all changes lost when I restart the CURRERA or after power loss?
A: CURRERA is configured to use EWF and this feature is enabled by default to increase the stability of data stored on Solid State Drive.
When EWF is enabled - all changes to the content of the file system and Windows registry are stored to the RAM.
In order to make permanent changes please use SSD_Control_Tool with function Commit before restarting or shutting down the camera.
See Enhanced Write Filter
See Software Installation on CURRERA

Q: Why is there a time shift occurring after changing time and time zone as soon as you restart?
A: Windows is storing time zone settings in the file system.
After changing the time or date a Commit is required to apply changes using the SSD_Control_Tool.
Access CURRERA from network¶
Q: I have connected CURRERA to a network without keyboard and/or monitor. How do I find it on my PC?
A: CURRERA can work as a standalone without the need to be connected to Keyboard, monitor or mouse.
You can use Network Camera Finder tool to find CURRERA on your local network.
Default password¶
Q: I want to connect to CURRERA using a Remote Desktop. Which username and password do I use?
A: Default username is administrator and password is a
Mechanical¶
Q: What is the Sensor orientation of CURRERA-R?
A: CURRERA's sensor is oriented landscape when connectors are pointing down.
Read more in Sensor Orientation.
Known issues¶
Q: Why isn't the monitor showing the Operation system after it starts booting?
A: The display driver is set to mode without a monitor to save energy.
See solution here

Q: Why isn't the Windows Embedded Standard 2009 shutting down properly at times?
A: Systems released before February 2011 had a conflict with device drivers.
The shutdown process didn't finish properly.
The problem is resolved and older CURRERAs should be updated by Stream Firmware Updater.

Q: Why is the Windows Embedded Standard 2009 sometimes stopping on start-up if USB hub is connected?
A: If there are Visual Libraries with the need of Sentinel HASP License Manager service or HASP License Manager service, there is a conflict with connected USB devices.
This can sometimes cause the stopping of operation system sometimes after the desktop is shown.
We prepared a workaround: Disable Sentinel HASP service

Q: I want to use an integrated SD-Card with WES7, but the device manager shows that SD-Card device is missing a driver. What can I do?
A: System images before V2_21 do not contain the driver.
Please Install SD-Card device driver to CURRERA-R.
---
Other Knowledge - see CURRERA Knowledge Base
General Knowledge Base