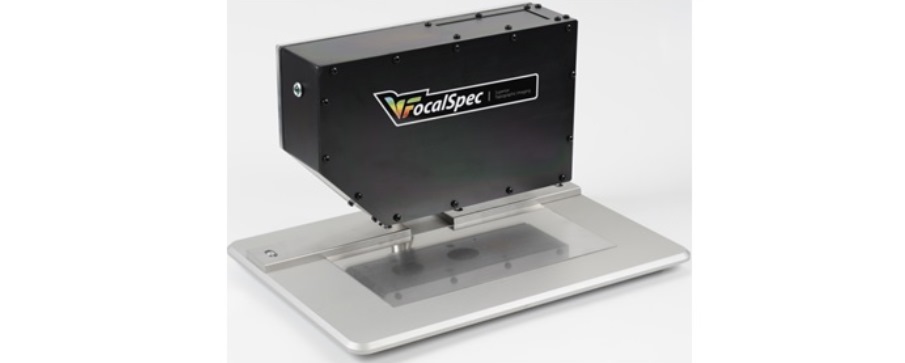 EP300 Burr Height Measurement System from FocalSpec combined with CURRERA-R
CURRERA-R Intelligent PC Camera Shines in Metal Surface Inspection

In-line measurement of highly reflective surface textures, roughness, finishes, gloss, and coatings challenges the most capable industrial quality assurance systems. In response, FocalSpec Oy (Oulu, Finland, www.FocalSpec.com) has developed the SQM 1200 (surface quality measurement) topography inspection system for steel and aluminum manufacturing and processing lines including cold rolling, galvanizing, and EP300 burr height measurement system for slitting lines using XIMEA GmbH's CURRERA-R intelligent PC camera.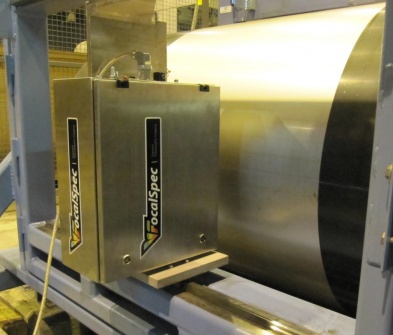 The SQM1200 measures the surface topography and gloss profiles on metal surfaces as well as the thickness of coatings and transparent interfaces with submicron accuracy. The system generates micro-topography maps and characterization through a newly patented Lateral Chromatic Imaging (LCI) technique capable of making high-precision measurements at metal-forming and coating at production speed - See Image 1. EP300 system measures sheet metal edge and burr height 3-D profile in a non-contact fashion - See Image 2.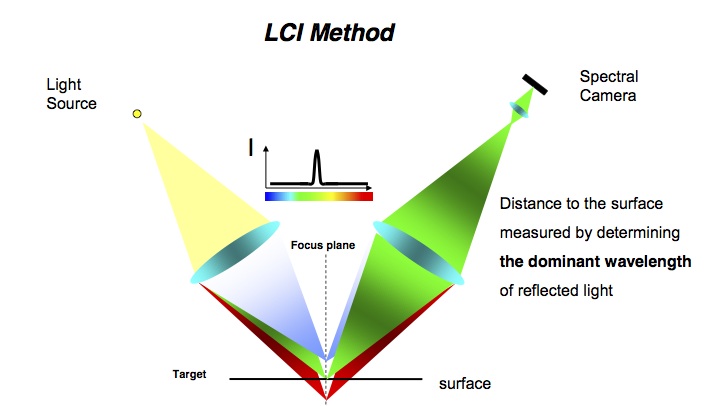 LCI technology measures the distance to a surface based on a special spectral illumination and hyperspectral imaging. The technique is applicable for diffuse, glossy, colored, and transparent surfaces. It also can be applied to thickness measurement of transparent objects, transparent coatings on non-transparent objects, and total thickness measurement of non-transparent objects. The LCI technique, originally developed at the VTT Technical Research Centre of Finland, is fast, accurate, and immune to many disturbances present in industrial environments.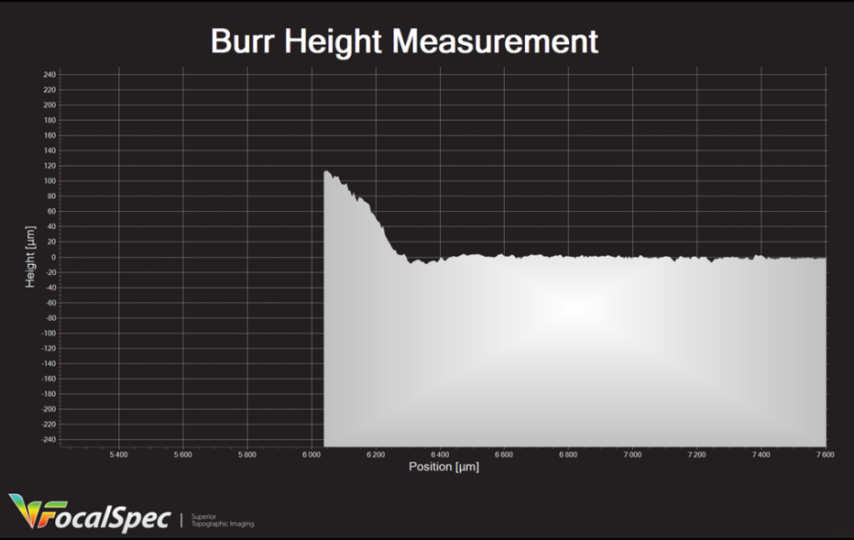 Intelligent PC Camera Simplifies System Development
With a standoff distance of 75 mm, the SQM1200 maintains sub-micron accuracy even in the presence of large pass-line vibration, which is a big advantage for in-line inspection operations. The SQM1200 measures instant profiles of a surface using short pulsed LED illumination. Each profile is made up of 1000 data points across an area that measures 50 uM x 6000 uM, with vertical profile capability up to 6000 uM with repeatability better than 1 uM. The SQM 1200's gloss measurement range is 0-1999 GU with repeatability of 0.5 GU, with operating ranges and resolutions scalable to application requirements by changing internal optics. Positive pressure purges the internal inspection area, helping the system avoid false measurements from contamination while minimizing maintenance."

"We chose the CURRERA-R intelligent PC camera because the camera has a number of advantages: it is compact and rugged smart camera with user friendly development environment and XIMEA's commitment to providing APIs for most commercial image processing libraries allowed us to quickly develop the imaging system," explains Dr. Karri Niemela, CTO of FocalSpec Oy. "The FocalSpec team tested a number of cameras and vendors and came to rely on XIMEA and its support team for their reliability and responsiveness."

More information ..

About FocalSpec

FocalSpec Oy utilizes unique Lateral Chromatic Imaging (LCI) technique to develop and provide quality control systems and devices for industrial customers worldwide. Novel Lateral Chromatic Imaging technique provides unique precision and resolution for online measurements. LCI technique is a superior solution in several challenging application areas for surface and layer characterization, dimension and thickness measurements, gloss measurements and quality inspection.

www.focalspec.com