USB 2.0 support of USB3 cameras¶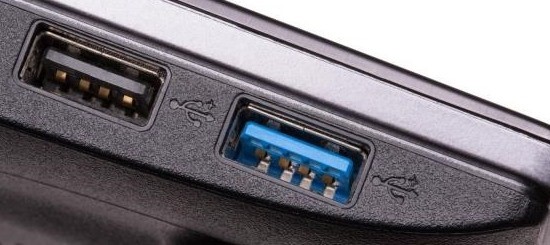 Due to the high bandwidth some of the xiQ camera models (with Onsemi sensors) need to be connected to a USB 3.0 port in order to work properly.
However, lower bandwidth models support USB 2.0 connection due to USB3 Vision - so called USB2.0 backward compatibility.
These are able to stream images even when connected to a USB 2.0 port, but at lower speed.
If camera detects that USB 3.0 connection is not available - it automatically switches to USB 2.0 mode.
This is indicated by a blinking Status 2 LED on the back side of the camera.
Cameras supporting this feature¶
List of cameras with firmware and software where this feature is supported. Check xiQ and xiC models.
Note: xiC models will need additional power supply - through GPIO cable.


| | | | | | | | |
| --- | --- | --- | --- | --- | --- | --- | --- |
| camera models | CPU fw. | FPGA fw. | API_INST | LINUX_SP | Im. format | Max FPS | Min BW req. [Mbits/sec] |
| MQ013xG-E2 | 2.09 | 2.10 | V3.21.17 | | RAW8 | 28 | 80 |
| | | | | | RGB32,RAW16 | 14 | 160 |
| MQ022xG-CM | | | | | RAW8 | | |
| | | | | | RGB32,RAW16 | | |
| MQ042xG-CM | | | | | RAW8 | | |
| | | | | | RGB32,RAW16 | | |
| MC023xG-SY | | | | | RAW8 | | |
| | | | | | RGB32,RAW16 | | |
| MC023xG-SY | | | | | RAW8 | | |
| | | | | | RGB32,RAW16 | | |
| MC031xG-SY | | | | | RAW8 | | |
| | | | | | RGB32,RAW16 | | |
| MC050xG-SY | | | | | RAW8 | | |
| | | | | | RGB32,RAW16 | | |
| MC089xG-SY | | | | | RAW8 | | |
| | | | | | RGB32,RAW16 | | |
| MC124xG-SY | | | | | RAW8 | | |
| | | | | | RGB32,RAW16 | | |