USB 2.0 support of USB3 cameras¶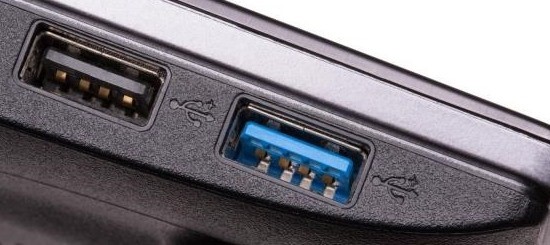 Due to the high bandwidth, some of the xiQ camera models (with Onsemi sensors) need to be connected to a USB 3.0 port in order to work properly.
However, lower bandwidth models support USB 2.0 connection due to USB3 Vision - so called USB2.0 backward compatibility.
These are able to stream images even when connected to a USB 2.0 port, but at a slower speed.
If the camera detects that the USB 3.0 connection is not available - it automatically switches to USB 2.0 mode.
This is indicated by a blinking Status 2 LED on the backside of the camera.
Please note that xiC models have higher power consumption than guarantied by USB2 and thus it would depend on the host adapter if they will work.

Cameras supporting this feature¶
List of cameras with firmware and software where this feature is supported.
Check xiQ and xiC models.
Note: xiC models will need additional power supply - through GPIO cable.

| | | | | | | | |
| --- | --- | --- | --- | --- | --- | --- | --- |
| camera models | CPU fw. | FPGA fw. | API_INST | LINUX_SP | Im. format | Max FPS | Min BW req. [Mbits/sec] |
| MQ013xG-E2 | 2.09 | 2.10 | V3.21.17 | | RAW8 | 28 | 80 |
| | | | | | RGB32,RAW16 | 14 | 160 |
| MQ022xG-CM | | | | | RAW8 | | |
| | | | | | RGB32,RAW16 | | |
| MQ042xG-CM | | | | | RAW8 | | |
| | | | | | RGB32,RAW16 | | |
| MC023xG-SY | | | | | RAW8 | | |
| | | | | | RGB32,RAW16 | | |
| MC023xG-SY | | | | | RAW8 | | |
| | | | | | RGB32,RAW16 | | |
| MC031xG-SY | | | | | RAW8 | | |
| | | | | | RGB32,RAW16 | | |
| MC050xG-SY | | | | | RAW8 | | |
| | | | | | RGB32,RAW16 | | |
| MC089xG-SY | | | | | RAW8 | | |
| | | | | | RGB32,RAW16 | | |
| MC124xG-SY | | | | | RAW8 | | |
| | | | | | RGB32,RAW16 | | |
| MC161xG-SY | | | | | RAW8 | | |
| | | | | | RGB32,RAW16 | | |
| MC203xG-SY | | | | | RAW8 | | |
| | | | | | RGB32,RAW16 | | |
| MC245xG-SY | | | | | RAW8 | | |
| | | | | | RGB32,RAW16 | | |