XIMEA OSX Software Package¶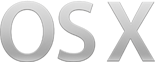 Contents¶
XIMEA OSX Software Package is native DMG installer that can be run on:
OS X 10.8 (Mountain Lion) and above
It includes the 64bit API library, viewer and example source codes. Currently it supports only USB 2.0 and USB 3.0 XIMEA cameras.
Installation¶
Before installing XIMEA OSX Software Package it may be necessary to modify security settings on your computer. The new feature of OS X 10.8 called GateKeeper can prevent you from using our OSX Software Package due to the fact that current version is unsigned.

Open System Preferences application and click on Security & Privacy.

On the General Tab select the option Anywhere under Allow applications downloaded from:


Download XIMEA OSX Software Package
Mount it by double-clicking this file in Finder.
Run the install script to install XiAPI on your OSX system.
A window with package contents will open.
Start XIMEA CamTool¶
Connect camera
Start Applications / XIMEA CamTool
Start acquisition by clicking on orange triangle at upper left corner of CamTool
Development¶
In order to compile xiSample of the streamViewer application you need some prerequisites installed on your OSX:
XCODE
XCODE command line tools
MacPorts
Then following parts should be installed using ports:


sudo port install git-core gmake gstreamer010-gst-plugins-good gtk-engines2 libxslt x86_64-elf-binutils gsed

xiSample¶
xiSample can be compiled using following commands:


cd xiSample
gmake

streamViewer¶
streamViewer can be compiled using following commands:


cd streamViewer
gmake