Convert C to CS Mount¶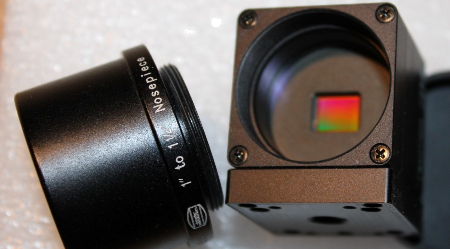 Here you can see how you can easily convert XIMEA xiQ USB3 Vision camera , xiC USB3 Vision camera from C-Mount to CS-Mount making these USB 3.0 cameras very versatile in use with different kind of lenses and allowing the cameras to become even smaller if you need it.
This procedure should be performed in a clean environment to prevent contamination of filter glass.
Note: These steps are similar when switching all other cameras featuring the same mechanical front part xiX (X2G2).
Steps¶
1. Place your camera facing upwards on the working desk¶
This position should be maintained till the camera has final screws again in position.
Some models have an IO connector sticking out from the back of the camera.
In this case, the camera needs to be placed so it is stable and will not fall on its side.
Note: Please use Philips head PH0 screwdriver.
2. Unscrew all 4 marked screws¶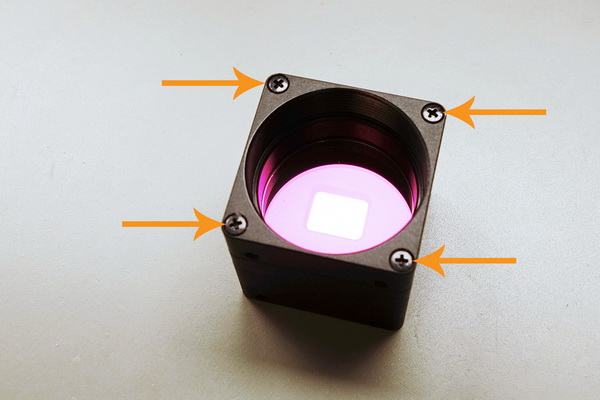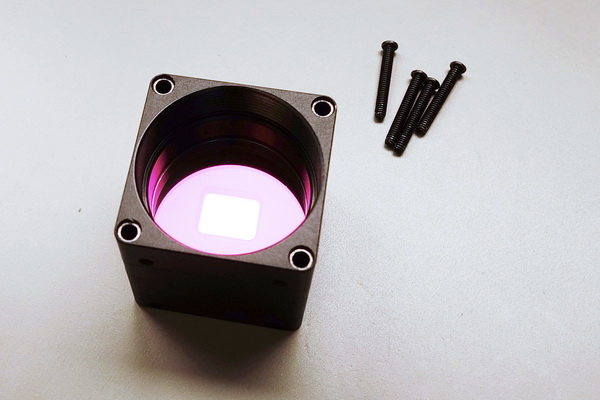 3. Carefully remove both front parts A and B so the filter stays in place¶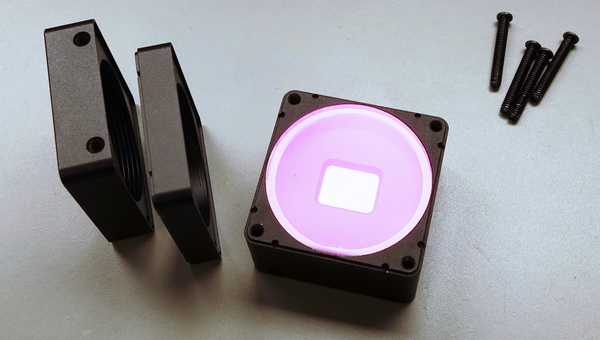 4. Put module B aside and prepare 8mm screws from the package¶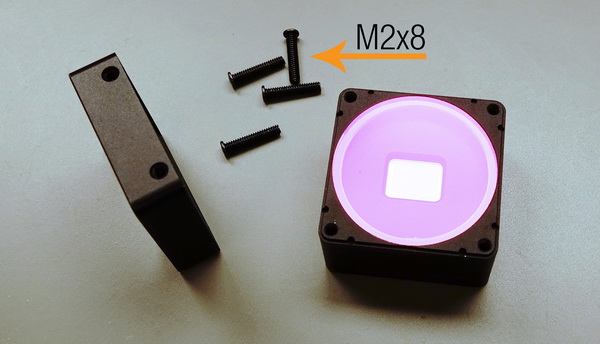 5. Place module A back on camera¶
Mind the right position of mounting holes.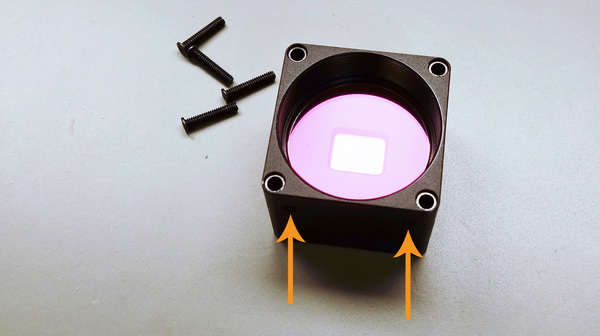 6. Insert short screws and tighten them in position¶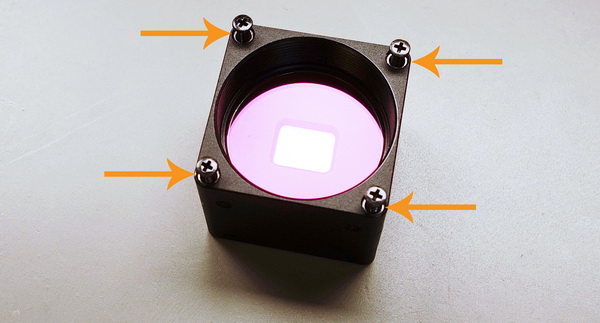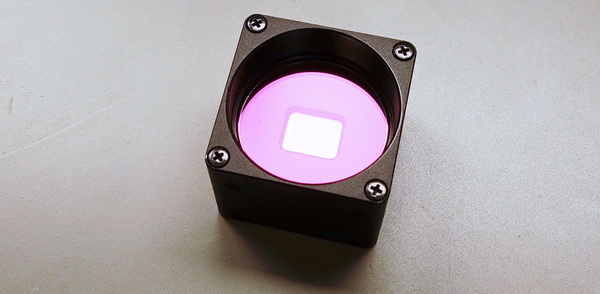 DONE¶
To convert CS-mount configuration back to C-mount please follow this procedure in reverse.¶