Frequently Asked Questions¶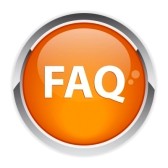 General questions about XIMEA Support¶
Q: Where can I find datasheets for my camera?
A: There are several ways how to get specific technical datasheets or manuals.
You could open the Support page and select Your camera type.
Alternatively, you can open Products page and search for the included Manuals, Brochures, etc.
The simplest option is to inquire directly via info@ximea.com
Q: What do I do if I have a technical problem or question?
A: If you have specific technical questions, it is very helpful to submit it to our support team: HERE
Having a track of such issues is important for our RnD to optimize the product or its description.
XIMEA team will try to push the case towards the fastest resolution.
However, please keep in mind that XIMEA is not a solution provider nor a System integrator.
Thus we can make suggestions or help with cameras, but whether this will address the task of your overall application cannot be assessed remotely.
Q: Why is the Lead time for products so unpredictable?
A: XIMEA has so many combinations of possible configurations that we can't keep all of them in stock or even keep all components.
The waiting times provided by our Sales team are only average estimates. Some orders will take less time, some will take more depending on the availability of components.
Q: What certification and overall camera volume potential does XIMEA have?
A: XIMEA is ISO 9001 and 14001 certified and familiar with Multinational Corporations.
The company has been audited many times and successfully concluded technically challenging projects.
Currently, XIMEA is able to manufacture many thousands of camera units per year and has the ability to scale easily.
The team has experience of more than 25 Years in the vision industry and the agility to tackle the most demanding tasks quickly.
Sensors related questions¶
Q: Why does the sensor/camera in Free-run mode provide a higher frame-rate than when it is used in Triggered mode?
A: While most sensors can overlap Exposure and Data-Readout phases in Free-run mode, they cannot do so in the Triggered mode.
To get a more detailed information regarding this topic, please read the article: Sensors Signals Timing.
Q: Does XIMEA offer any camera with autofocus?
A: The cameras that use C-mount lenses typically cannot provide it because necessary motorized functions are not included in the most C-mount lenses and thus cannot be controlled by the cameras.
There are certain motorized lenses available, but they require a separate connection to the host computer.
The specifics of autofocus are that you need physical and software part – physical to change the focus and software for the algorithm that controls it.
It's not a trivial solution and while there are some experiments with fluid lenses and other techniques, they are a lot more expensive than standard manual lenses.
Q: Is it possible to trigger the cameras externally and synchronize multiple cameras with the trigger cable?
A: There are two options, either by creating a master-slave setup where one camera triggers the other one(s) or by using an external trigger generator (e.g. function generator, PLC), wired to all cameras simultaneously.
The second option is done through software, using also master-slave setup where the master camera is triggered by software and then hardware-triggers the slave camera.
Hardware is very precise - with jitter and delays in the range of microseconds, but requires to physically connect trigger wires of individual cameras to a common trigger generator source.
The Software can be controlled in our API issuing software trigger command to each of the cameras.
However, there could be some delay and jitter when issuing these calls caused by the operating system - up to several milliseconds.
Q: Does XIMEA offer lenses?
A: Core of the expertise of XIMEA are cameras and we usually do not offer lenses from stock since there are many 3rd party vendors and application requirements.
You can check lens calculators from the following companies:
Fujinon
Kowa
Lensation
Tamron
Ricoh
Applications related questions¶
Q: Why is the support of some products deeper or different than others?
A: Let us explain it on the example of a board level version of the cameras.
Board level models are complicated to sustain if a customer takes 1 unit and expects support in regards to all aspects of integration: mechanical, electrical, heat, EMC, etc.
That is why board level can be shipped in the housing which has the advantage of the customer being able to test the camera right away and utilize a disassembly guide to help extract the board without damaging it.
However, after extraction the warranty is lost as the sensor is completely unprotected against mechanical damage and the electrical circuits are vulnerable against electrical discharges.
This is a common procedure to ensure that the product that was shipped has been accepted as functional and offers 100 % quality.
So please, on delivery test the camera before disassembling.
Q: What does the OEM status of the camera or other products mean?
A: OEM is short for "original equipment manufacturer", which is a somewhat misleading term, but in this case of product status it can mean that instead of having "off the shelf" conditions as usual products that XIMEA offers, these cameras need a specific project that has:
1: longer lead time – it takes time to assemble these special cameras,
2: sufficient amount of cameras commitment – sometimes described as MOQ or Minimum order quantity,
3: customization and review of the software/hardware – some of the cameras might need updating,
4: understanding the set of required specifications – what should the camera be able to achieve and if it can be achieved otherwise.
In case the project exists and has clear conditions XIMEA is very happy to participate and start preparations after thorough discussion.
Q: Does XIMEA provide cameras for loan and how does it work?
A: There is a certain demo pool of specific units that have important parameters to test, but it is not nearly an all-encompassing list of models.
Therefore there are certain ways to organize camera trials.
The way it works in XIMEA corp. for example is that our US branch issues PO for the value of the camera/accessories, and sends the prospect an invoice with a payment target when shipping.
The invoice stipulates that the client will only be responsible for shipping charges if the camera (+all accessories) returns within the payment target.
Q: Does XIMEA offer any camera enclosures?
A: Core of the expertise of XIMEA are cameras and we do not offer enclosures for cameras from stock since there are many 3rd party vendors and application requirements.
You can check the following options:
Autovimation
APG
FAQ for specific camera families¶
Questions asked about xiC and xiQ - USB 3.1 and USB3 Vision cameras
Questions asked about xiD - USB 3.0 cameras with Sony CCD
Questions asked about xiB - High speed and resolution cameras with PCIe interface
Questions asked about xiX - Embedded vision and Multiple camera setups
Questions asked about xiSpec - Hyperspectral mini cameras
Questions asked about xiJ - Scientific grade sCMOS cameras with Cooling
Questions asked about xiRAY - X-RAY cameras
Questions asked about CURRERA - smart camera - DISCONTINUED