Frequently Asked Questions¶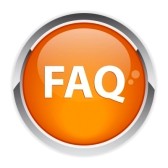 General questions about XIMEA Support.¶
Q: Where can I find datasheets to my camera?
A: There are several ways how to get the datasheets or manuals.
You can open Support and select Your camera type, you can open Products and look for the attached datasheets and Manuals, Brochures and Flyers.
The simplest way is to inquire via our info@ximea.com
Sensors¶
Q: Why sensor in Free-run mode gives higher frame-rate than in Triggered mode?
A: Most sensors can overlap Exposure and Data-Readout phases in Free-run mode.
In the Triggered mode they can't. Please read more in article Sensors Signals Timing.
Applications¶
Q: Why in newCCDtest I see only cameras serial number, and no Modes?
A: Please check whether you have installed the latest version of XIMEA API Software Package and if newCCDtest is started from directory c:/ximea/utilities.