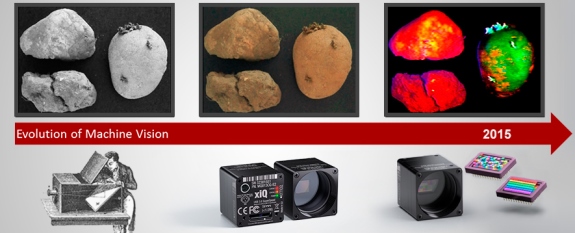 Hyperspectral cameras are complex and high grade products - not a final solution.
That is why it is important to have experience with HSI (Hyperspectral imaging) and to understand clearly what you will receive before you acquire the camera.
XIMEA team would be glad to help you with advice, suggestion and other possible eventualities.
Please keep in mind that xiSpec - Hyperspectral camera line from XIMEA offers RAW data from imec sensor which need to be transferred to so called Datacubes.
For the processing of this data, you will need a separate software.
Depending on the application and its requirements you may choose from the different software options available on the market.
However, so far, not many tasks are standardized and thus each could mean the need in customization or even programming of your own algorithms.
Because xiSpec camera family is based on xiQ camera family (MQ022 model), a lot of documents and information are very similar for both camera lines.
Therefore, most of the relevant Hardware details can be also found on USB3 support page called:
USB3 Zone.
Brochure
Manual
Whitepaper
Presentation
Presentation - Food
Videos¶
English:
Imec
VISION 2014
Knowledge Base¶
Starter Kit video
Contents of Hyperspectral Starter Kits
Agrowing Multispectral high resolution camera collaboration
FAQ