3D Step files and Dimensional drawings of USB3 Cameras¶
Disclaimer¶
Please inquire about the possible MOQ (Minimum order quantities) and other conditions which could be applicable to certain versions - mainly to the Board level models.
Longer lead times can be expected in case of special models - the lead times will be based on component availability and production cycle.
3D STEP and 2D drawings¶
Board level version¶
With various connectors - Angled and Flat options
Accessories¶
Hyperspectral cameras - 3D STEP and 2D¶

Note * CS mount model
Note ** FV - Flex cable vertical to camera
FL - Flex cable horizontal to camera
FF - Firefly cable connector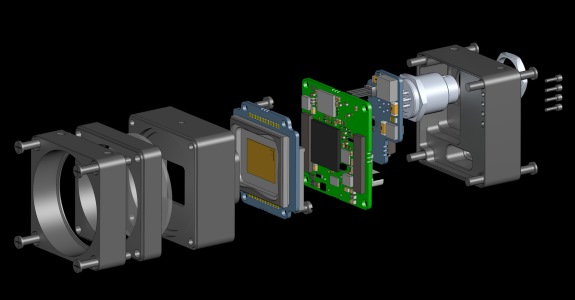 3D STEP and 2D drawings¶
Camera versions¶
With various types of connectors - Flex line options
Mechanical drawing
3D Step files

*Can be used for HDR models, like for example: MC161xG-SY-TC-HDR
Note: The tolerances are in accordance with the ISO2768-1 (fine).
This means that from 0-6mm the tolerance field is +/-0.05mm and from 6mm-100mm the tolerance field is +/-0.1mm.
Accessories¶